PandiPrints
A Year in Business - Part 2!
So hopefully you've already read part 1 and learned about the things I found difficult as a new business owner. Let's balance that up a bit with the good bits eh?
1. The community
Literally the best thing about being a small business owner. The customers are amazing, they're really excited to buy your products and engage with you and they're like the best cheerleaders ever (if you provide a good service and product obvs!)
BUT one group of people I didn't think would be as welcoming and supportive as they are … OTHER BUSINESS OWNERS. Like I literally think I would have given up by now if it wasn't for some of the women I've met on Instagram (@StampedIntradition I'm looking at you!).
They're there when you need a wee boost, they're always your hype girl on posts and they just get it. As I said before running your own business is hard but finding people that have your back really makes it so much better!
2. Taking ideas and making STUFF
As a kid I had all these ideas and 99% of the time they never came into fruition. As a business owner I can make my ideas happen! Yes it might be a bit of a risk but do you know what that's okay because it's my business and it's just a real thrill to see your ideas come to life!
3. People buying afore mentioned STUFF
It's actually such a wild feeling? People like my stuff enough to give me their hard earned cash - WTF?! I know it's a cliche but small business owners really do do a happy dance when someone makes an order.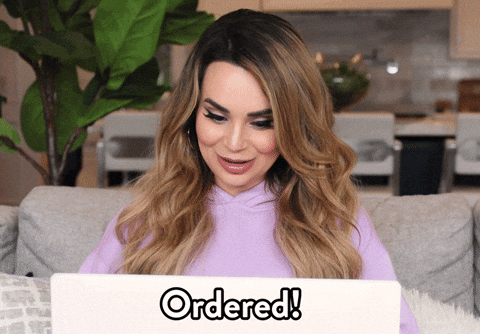 4. You're constantly learning
I'm a dweeb, there are no two ways about it. I love to learn and PandiPrints is giving me the opportunity to learn every single day! Sometimes the lessons aren't the nicest to learn BUT I'm learning and that's great!
5. It's a sense of purpose.
If you've followed me for a while, you know that I started my business in Lockdown (part one) 2020 because I was struggling with my mental health and wanted to channel that anxious energy into something positive and in turn I wanted my prints to help put a smile on other peoples' faces too.
Now don't get me wrong, I'm lucky to still have a full time job, so this is fun and I can take breaks because it doesn't have to pay my mortgage. But PandiPrints really does give me a sense of purpose, instead of binge watching away my weekend I get up and create content or design a new collection, it really has motivated me as a person!
I could keep listing positives for ages but this isn't a book, it's a blog. The main point I want to get across is, owning your own business is hard BUT it's super rewarding. The friends you'll make on the journey and the things you learn really do make it all worth it.
SO if you've got an idea don't' let it fester and not go anywhere! Get out your pens and paper and start planning!