PandiPrints
How to write a 30 before 30!
When I decided to write a 30 before 30 list I was full of good ideas, enthusiasm and youthful exuberance that it was going to be THE BEST LIST EVER…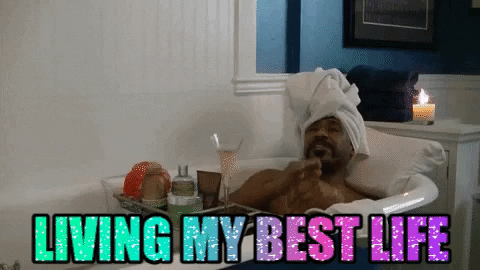 Then I picked up a pen and paper and flopped. A proper belly flop off the high board. I literally had no idea what I wanted to write on this list? No idea what I wanted to achieve in the 3.5 years before I turned 30.
So… after the disappointment of that belly flop… I sat down and tried to work out what I would actually like to do before I turned 30. You remember in school and the teacher would break out the felt tips and tell you to mind map your ideas, that's literally what I did.
I broke my mind map down into little groups:
What have I always wanted to learn

Where have I always wanted to go?

What memories do I want to collect before I'm 30?

What do I keep putting off and saying "Next weekend or next summer"?

What would give me focus that would help me post 30?
These wee groups definitely helped because I ended up with WAY more than 30 options to pick!
Round 2 was giving all of the options within a group a ranking 1 being the best and so on, some of my categories only had a few things listed, some of them had loads so I decided anything over a 10 was kicked out!
I think I ended up without about 42 options after round 2, so then it was a case of picking the ones that were most important to me and had some sentimental value to me. After that I picked some fun ones like activities or travelling, some sensible ones like a savings goal and learning a new skill - a really good mix of stuff to achieve!
I wrote this list in November 2019 and was turning 27 at the end of that year, so I felt I had loads of time to get it all done, there would be plenty of time to book a trip abroad, a trip to London, hit my savings goal, learn a new skill and everything else…
But then Covid-19 hit the world and well … a lot of my planning had to stop. During the first lockdown I got a couple of things done, for example some foody ones and I managed to write a full play, plus I finished a quilted blanket I'd started when I was about 22! But I started to panic a bit, like what if I don't get it all done, what if I only get to complete 15 of the 30?!
But then I realised… It's my list… my life and I'm putting too much pressure on myself to get it finished!
So my final tip for this blog post is, if you want to write a 30 before 30 list do it! It's such a buzz when you tick something off BUT don't treat it as law, it's meant to be fun. If you don't get it finished (or what you want to achieve changes and you change your list, my list has changed!) that is fine too. A 30 before 30 list is about having things to aim for but if you don't finish it till your 60 because you get busy living - have you really failed?
I don't think so. Live is for living, ticking off a list is a bonus!
Want a fancy pants way to display your list - https://www.pandiprints.com/product-page/30-before-30-gift
Andi x