PandiPrints
Is the term "Plus Size" out of date?
In my 28 years of life, I've been LITERALLY every size from a 6 - 22 and clothing has always been an issue for me, even when I was a size 6 and that's because I have a broad frame but no "curves" so to speak. I have a very small bust and my ass is pretty flat, so often clothes just don't fit nicely or "flatter" in the way that's advertised.
BUT the other problem I've found is the segregation of sizes and the total redesign of clothing from "normal" (for lack of a better word) sizing to plus size collections and I've never really understood why?
More than that though, when I was 17/18 there was a definite stigma associated with shopping in New Looks "Inspire" range, which is now their curve range I think or Evans, which was the only other high street store that catered for bigger bodies. So for a teenager the absolute fear of being spotted in these sections or those stores was unbearable. Not only that half of the time the clothing was … frumpy … to be blunt. The odd time you'd find something that was similar to the "normal" ranges, but hardly ever.
Now more than ever companies are much more size inclusive, Shein does up to 4xl, Next do larger sizes and online sites such as Asos and In The Style also do bigger sizes. BUT do they need to distinguish the fact that a range is specifically for plus size?
For reference, plus size in the UK is anything over a size 14. Which is just ridiculous in my opinion because the average size of UK women is a 16 (https://fashionunited.uk/news/business/redefining-plus-size-dressing-the-average-woman-in-europe/2020011447030)
In all honesty I don't know the right answer to this BUT I am leaning towards the term "Plus Size" being out of date.
With the rise of the body positivity movement and many brands like Dove creating campaigns about loving the skin you're in … do we really need to separate average sized bodies and larger bodies sizes?
I did a bit of research (not scientific or anything but I was being nosey). I googled the term "Plus Size" on Google and 15 of the 17 listings were for women - not men. As I said this isn't scientific and it could just be that the the companies, catering for women, have better marketing than their male counterparts BUT it made me dig a bit deeper.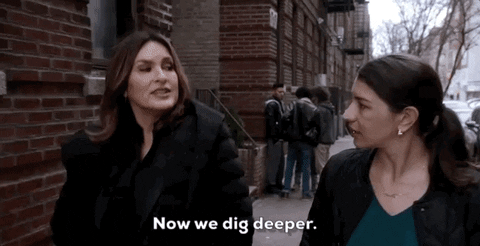 I googled Men's plus size and Jacamo came up … here's how they describe their clothing
(https://www.jacamo.co.uk/shop/home.action?promo=6201&cm_mmc=GOOGLE-_-Jacamo-_-na-_-mens+plus+size+clothing&utm_source=google&utm_medium=cpc&gclid=CjwKCAjwjdOIBhA_EiwAHz8xm2aOF6rorXlwehu5An44qvEVWhUsTm6qpcsWqQ7D-3f8fClJMdtB1BoCWVcQAvD_BwE&gclsrc=aw.ds )
No plus size here … what about River Island …
(https://www.riverisland.com/c/men/big-tall-clothing?gclid=CjwKCAjwjdOIBhA_EiwAHz8xm27_s4-tj-lv6TkjYjarGDCCxRtyYN37Vb96Ro7AgJlCJRVJtjJMKRoCJ9kQAvD_BwE&gclsrc=aw.ds)
Nope not their either … BUT what about their women's range?
(https://www.riverisland.com/c/women/plus-size-clothing?gclid=CjwKCAjwjdOIBhA_EiwAHz8xm2-KX-DpmCK8mvTNW2og_aez1soE5P-HxUIAk3zNytRP0jbQwDqbZhoCV1UQAvD_BwE&gclsrc=aw.ds)
Oh hello plus size …
I also looked up Simply Be's about us too, as I felt they were the most like Jacamo but for women… can you guess?
(https://www.simplybe.co.uk/shop/page/aboutus/show.action?&cm_sp=DAL-Footer-_-AboutSimplyBe-_-AboutSimplyBe&decoration=true)
Yep you're right it's there too.
So bringing this back to my original point is plus size out dated? Well clearly it is for men because Jacamo and River Island don't mention the phrase for men AT ALL.
River Island uses the term THREE times in THREE sentences for women? Where's the "don't miss out on fresh fashion because of your frame" for women?
Simply Be's is more positive and highlights the issues with the fashion industry but still uses the term plus size.
Perhaps this blog shouldn't be is Plus Size an out of date term, instead should it be is plus size a gender equality issue?
I totally understand the practical side of calling yourself a plus size friendly store because you want to be found by your ideal customers HOWEVER how's about changing the language for women, as well as men? Let's have clothes and fashion trends that fit our frames too, let's not make it out that you've done a really nice thing for us big girls and we should be grateful for it, because men aren't expected to feel grateful for a plus size section in a store are they?
From writing this and doing a little research on the topic, it does feel like the term plus size, when used to describe women's fashion, is a way to keep women wanting to be skinny!
As I said at the beginning clothes are a problem for me, I'm broad and stuff just doesn't fit properly. I have to buy jeans a waist size bigger to fit my legs, if I want to buy a dress with a fitted waist or shirts with sleeves I have to go up a couple of sizes because of my breadth and then the rest of the item hangs like a sack of spuds.
But, I've accepted my odd shape and accepted that I need to buy clothes that fit me and not the size I think I should be in.
However, in a society that is continually telling us to love ourselves as we are, why are women and their clothes sizes put into categories? Surely putting it all together would reinforce the message that size is just a number, no?
Maybe I'm reading too much into it? But I'd love to hear from River Island and understand why their men's and women's "plus size ranges" are described SO DIFFERENTLY?
Let me know what you think!
Also, here's a friendly remember it's just a number and most of the time there is no pissing consistency so an 8 in one shop might actually be a 12 in another!
If you've enjoyed this blog head over to my Female Musings Category to see what else I've rambled on about!
https://www.pandiprints.com/blog/categories/female-musings