PandiPrints
Renters Guide To Decorating with Prints
I've been there, you're in a rented place and the landlord says no to decorating or excessive holes in the walls. BUT you cannot cope with the magnolia a minute longer!
Don't get me wrong magnolia can be great for relaxing but your whole house is a bit much right? Like living in pancake batter!
So what can you do?
1. Half and half
Well you could use Command Hooks, these are a great way to hang pictures and prints without any drilling. But they can get a bit pricey so if you're going for a full gallery wall - maybe do half and half.
2. Use a shelf!
There are some great print shelves out there, and you can stack up the prints you like and all you need is a couple of screws in the wall. You could group 2 or 3 on one wall to add that real pop of colour and character to your pancake batter walls! Plus you get to use the hashtag #shelfie... win win right?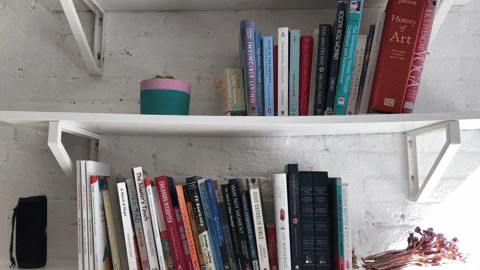 3. Pop them on furniture
A chest of drawers, kitchen cabinets, on top of the toilet cistern they're all great surfaces! Why not add some colour on to them, a framed print can add a pop of colour and you can move it around when you fancy. Plus you're not making any holes in the wall - bonus!
4. Use bluetac!
If you're not bothered about framing your prints, stick them up with some blue tac (maybe get some white tac so you don't leave any stains on the walls)! You've added some colour, you've put your stamp on it and the landlord is happy!
5. Just get nifty with the poly filler
If you really want to put holes in the walls just be prepared to fill them back in. I rented plenty of places and in the end, as long as I left the place clean and tidy the landlord was never that bad!
So get shopping! We've got plenty of prints for every room in the home to add those wee bits of colours to your pancake batter!
Click the link for a wee browse https://www.pandiprints.com/